Well we've made it this far into the week, yay!
My kids have been sick all week long so it feels like the days are just inching along, ya know? 😅
Lets get into some updates though
Tiktok strikes again 🤖
Idk if you guys remember a month or two ago 📆 when Tiktok bots went on a rampage suspending accounts for no reason - yeah it looks like they're back for round 2.
No account of any size seems to be safe 😳 so If you're someone who depends on TikTok traffic 🚗 I highly recommend creating a backup account now just in case ✅ ✅
➡️ My account is one of those ones being whacked right now so don't forget to follow my back up account just in case ❤️
📲 My backup account is linked here
Thx besties.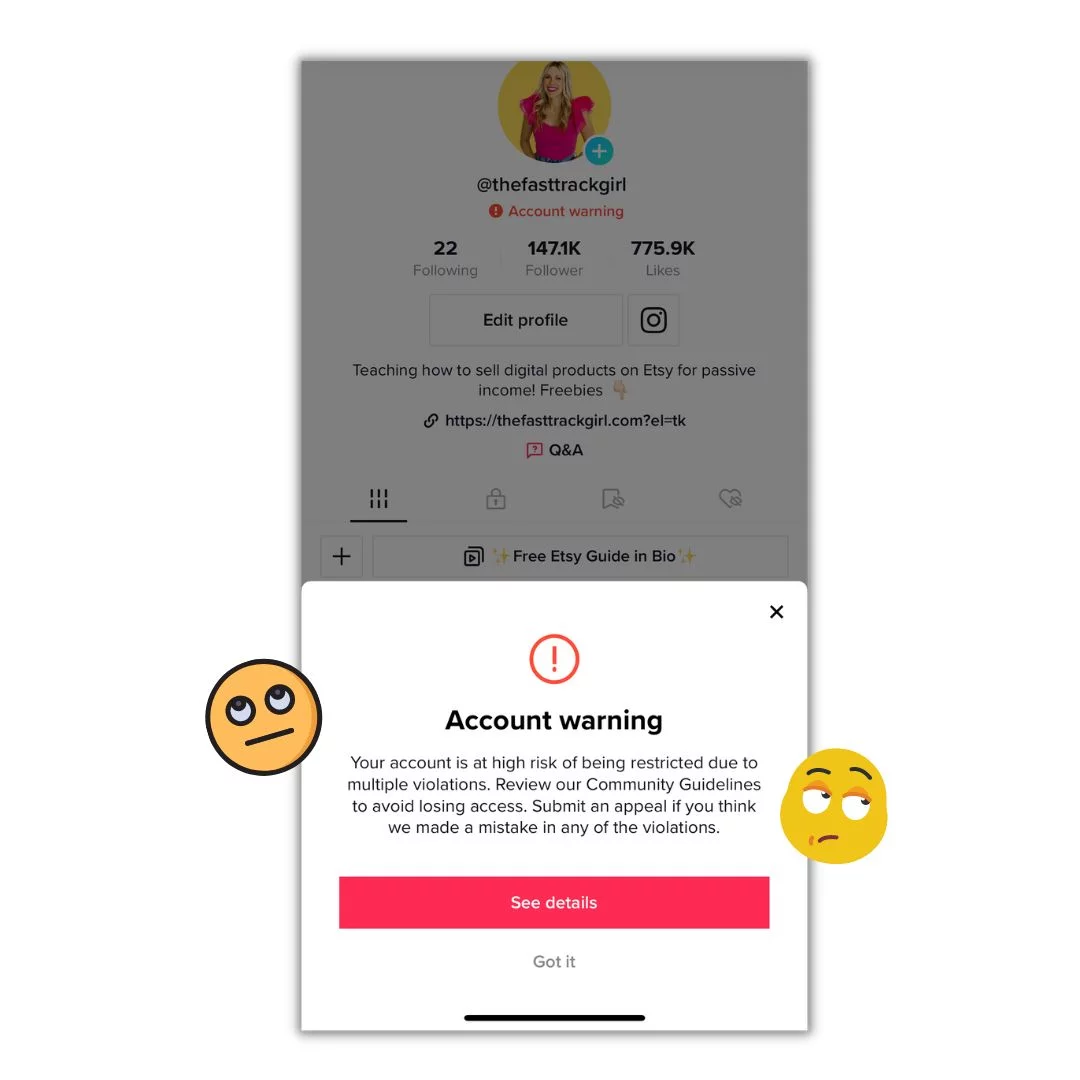 The secret 🤫 to getting more views on TikTok right now
TikTok SEO.
Yup thats it.
(Watch my video about it here)
Here's a rundown of what it is:
✅ Use the exact phrases you want your video to show up in search for in your description (ie: for my account I use the phrase 'how to sell digital products on Etsy'
✅ Use specific keywords that your video topic is about in your captions, on screen text, and cover photo text
✅ Find the phrases people are searching for by typing in your topic in the search bar; you'll see suggestions people are searching for right there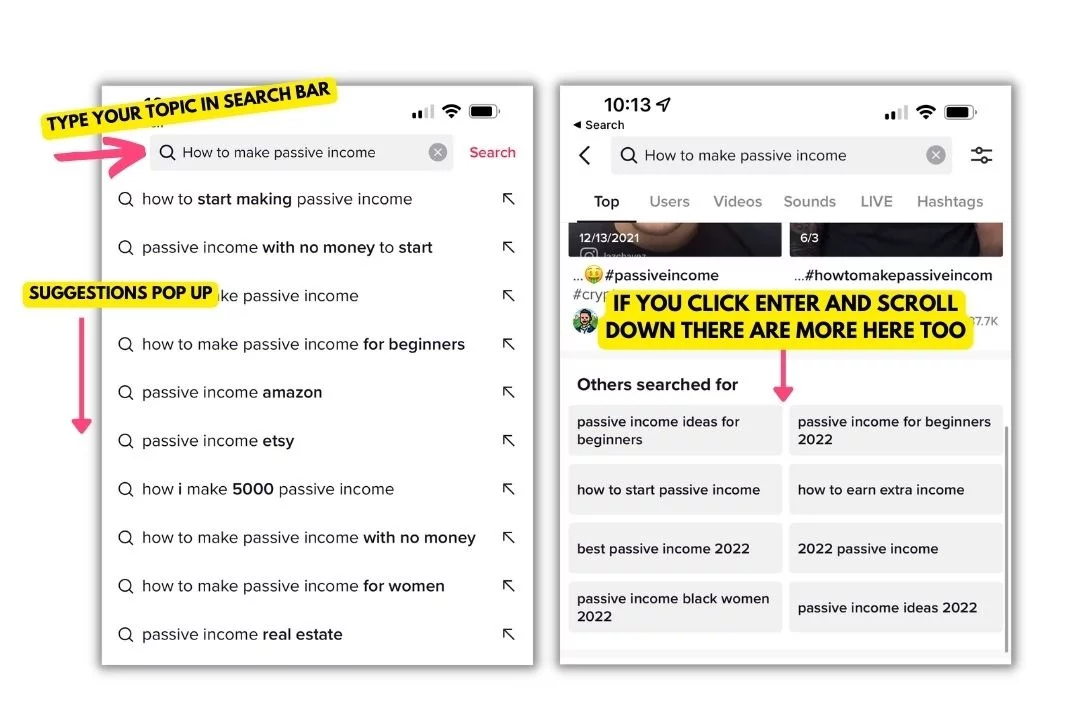 Another TikTok feature that ✨no one asked for✨
Gah I just love getting blind sighted by new features overnight 😵‍💫
Because TikTok has implemented SEO they are now suggesting other creators content on your videos 🙃
➡️ When people click on your comment section a recommended search will pop up, when they click it it will show them search results for all relevant videos.
Is this good? Is this bad? IDK how do we feel about this?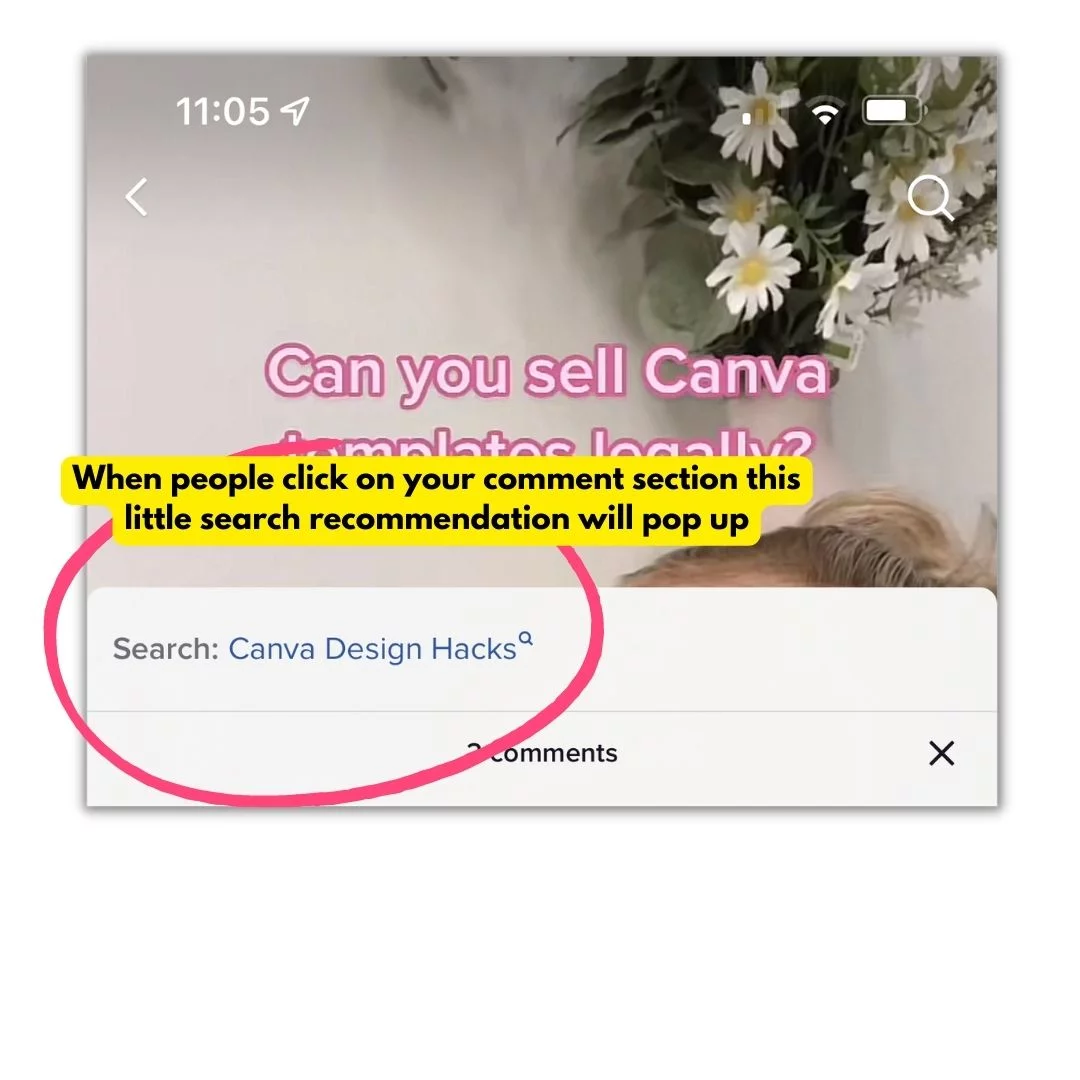 Digital product ideas you can sell for the holiday season 🎃 🎄 ❄️
💌 Digital greeting cards
🥳 Holiday SVGs
🎃 Printable halloween cake topper
🎃 Printable halloween decor
🎃 Halloween cards/invites
🎁 Printable Christmas gift tags
❄️ Winter bridal shower invites
❄️ Winter baby shower invites
🍁 Fall baby shower invites
🍁 Fall bridal shower invites
🦃 Thanksgiving coloring sheets
🦃 Thanksgiving backgrounds
🎄 Digital Christmas pregnancy announcement
🍁 Digital Fall pregnancy announcement
🎄 Christmas digital paper pack
🎄 Printable Christmas ornaments
🎄 Printable Christmas countdown
( To name a few!)
Design trends Etsy we are noticing for fall
🍁
This fall we are noticing some winning design trends 💅🏻
✅ Emerald green tones
✨ Art deco fonts
🎨 Pastels, alll the pastels
👵 Vintage graphics
👻 Ghost graphics
📆 Y2K themes/nostalgia
⭐️ Gradients
Check out my fav color hex codes here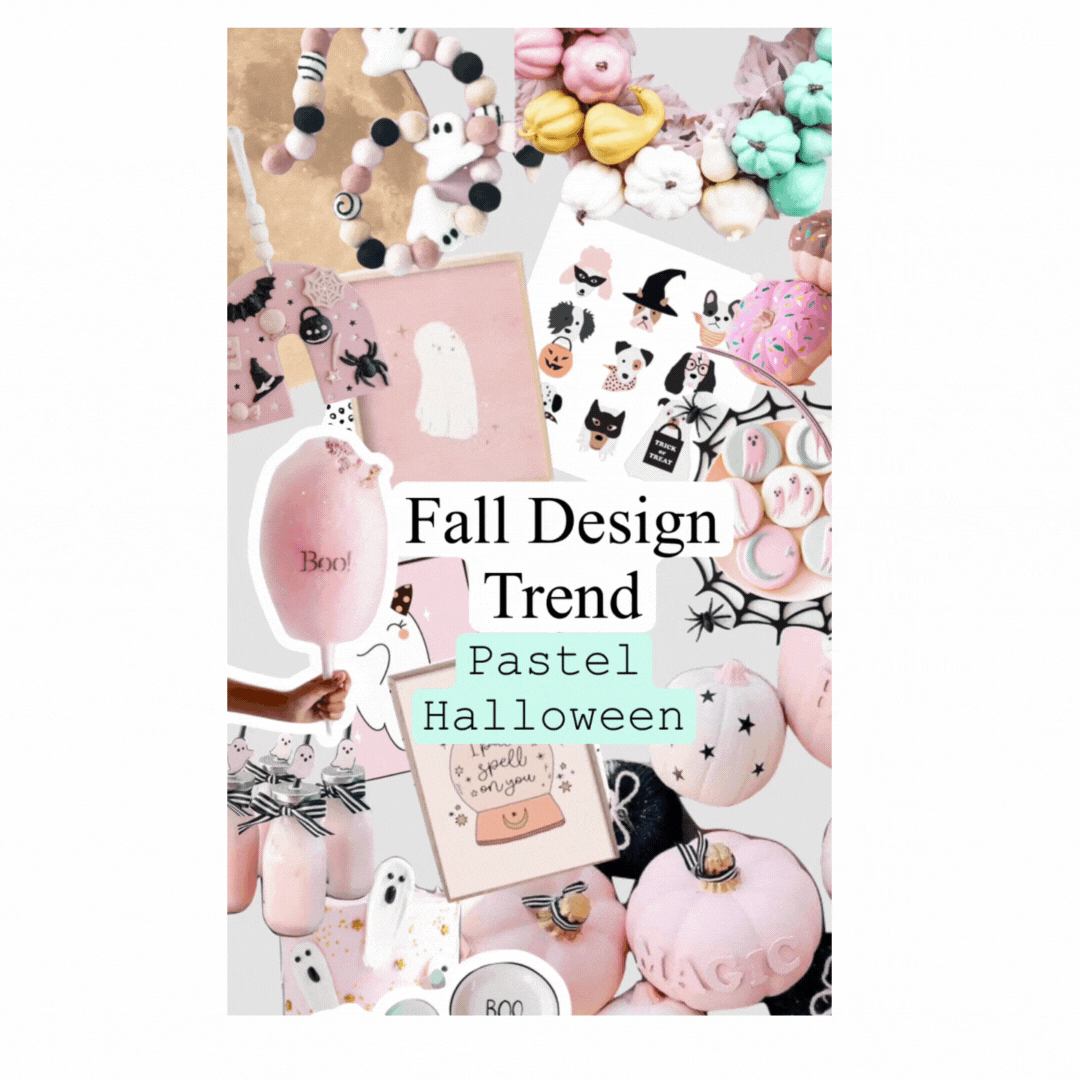 Pinterest launches a new app!
Pinterest is rolling out a new app called SHUFFLES
📲 It's basically an app where you can create super cool collages (like the one above) from pretty much anything thats pinned to Pinterest.
👸 You can also gain followers on the shuffles app thats separate from your actual Pinterest account
Heres a video breakdown of what it is
Right now its invite only, but if you're in my course FB group people have shared their invite codes there :)
➡️➡️ Join the Fast Track To Passive Income Course with Private FB group access here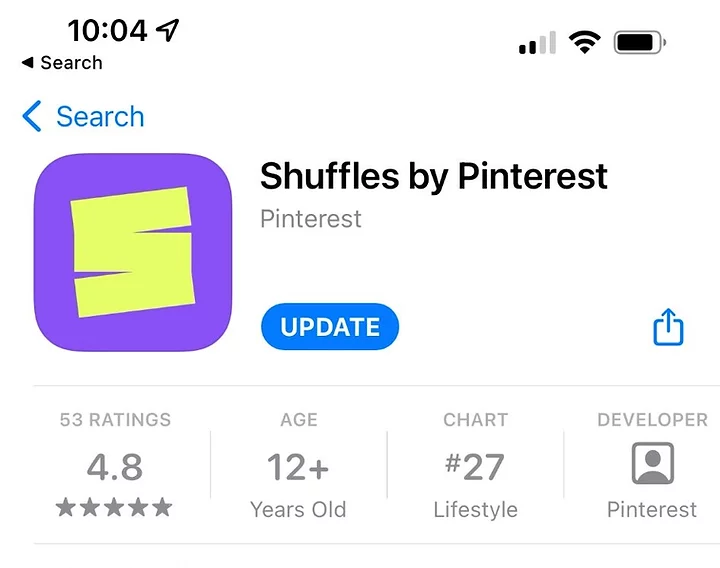 This popped into my emails this morning
❤️
Hearing such amazing feedback from you guys literally makes my heart so happy! I was having the crappiest week 💩 and when I say this turned my mood around I mean it 🥰

little pep talk from me ❤️❤️
➡️ If you're in the thick of doing the mom thing 🤰 and feel like you're watching everyone else succeed and knowing you could do it too but you feel so exhausted 😴 and burned out 🥱 by the end of the day 🌙 you just want to zone out and watch 4 hours of tv 📺. ...then this video is for you ❤️
You got this!! Have a great week :)